Dimensionera rätt är en av de fem principer som används för att vägleda arbetsplatsstrateger i framtagningen av arbetsplatsstrategi, när ett nytt kontor ska skapas eller ett befintligt behöver förändras. Ett rätt dimensionerat kontor leder till att medarbetare enkelt kan hitta en passande yta för aktiviteten eller rum efter behov.
Över- och underdimensionering
En lämplig strategi är att dimensionera kontoret för en vanlig dag då många är på plats. Utmaningen med dimensionering har att göra med att man varken vill över- eller underdimensionera kontoret. Underdimensioneras kontoret kan medarbetare uppleva att det är svårt att hitta en lämplig plats att jobba på, vilket gör att man kan börja hamstra platser. Man följer exempelvis inte en så kallad clean desk policy, då man är rädd att man inte ska kunna hitta en bra plats senare, eller så bokar man kanske mötesrum för möten längre fram som man inte vet kommer genomföras fysiskt, digitalt eller hybrid. Dessa beteenden blir som självuppfyllande profetior och leder till att underdimensioneringen accentueras. Om kontoret å andra sidan överdimensioneras kan det upplevas tomt och öde, vilket också kan medföra att medarbetare får svårare att finna varandra. Därför är det viktigt att dimensionera kontoret rätt.

Flexibla kontor mer komplicerade
Principen dimensionera rätt är viktig att applicera både när det gäller kontor med fasta platser och på flexibla kontor. På kontor med fasta platser styr exempelvis närvaron hur många mötesrum som behövs. Men på flexibla kontor blir det mer komplext, eftersom alla typer av ytor behöver tillföras korrekt. Därför är det extra viktigt att dimensioneringen blir rätt när du jobbar med att dimensionera just ett flexibelt kontor.
Vilka aspekter ska man då ta hänsyn till när man dimensionerar kontoret?
Närvaro
Det första man måste ta hänsyn till för att dimensionera rätt är närvaron. Försök med olika medel att förstå hur många av medarbetarna som brukar vara på plats en vanlig dag då många personer är på kontoret. Undvik fällan att endast utgå ifrån medelnärvaron och ta hänsyn till variationen som förekommer från dag till dag. En dimensionering baserad på hur många som i medeltal är på kontoret innebär att kontoret är underdimensionerat 50% av alla tillfällen. Data från inpasseringssystem ger ofta objektiv och tillförlitlig information, och kan begäras ut för en längre period.
Clean desk policy
På ett flexibelt kontor behöver medarbetare lämna en plats när hen inte kommer befinna sig där mer än en viss tid. På skrivbordsplatser i öppna ytor kan tiden variera mellan 30 min och uppåt. I ytor som tillgodosetts i ett mer begränsat antal kan man vara mer strikt med clean desk policy, och ha ungefär samma tillvägagångssätt som när det gäller mötesrum: nämligen att man städar rummet så fort man lämnar det. Dessa ytor kan till exempel vara flexibla arbetsrum eller digitala mötesrum.
Fördjupa dig
Under utbildningen till arbetsplatsstrateg får deltagarna lära sig mer om hur rätt dimensionering kan implementeras i praktiken och på vilket sätt detta samverkar med de andra fyra principerna vid utformningen av en arbetsplatsstrategi.


Referenser
Seddigh, A. 2022. Arbetsplatsstrategi för det flexibla kontoret : metoder, verktyg och case med fokus på hybrid och aktivitetsbaserat arbetssätt, Stockholm, Blue Publishing.
Appel­ Meulebroek R, Groenen P, Janssen I. An end­user's perspective on activity­based office concepts. Journal of Corporate Real Estate. 2011;13(2):122–35.
Kim J, Candido C, Thomas L, de Dear R. Desk ownership in the workplace: The effect of non­territorial working on employee workplace satisfaction, perceived productivity and health. Building and Environment. 2016;103:203 –14.
Mosselman N, Gosselink AM, Beijer M, editors. Long­term effects of activity based working 2010.
Rolfö LV. Activity­based Flexible Office work enironments: Design and implementation processes and outcomes. Stockholm: KTH Royal Institute of Technology; 2018.
Rolfö LV. Activity­based Flexible Office work enironments: Design and implementation processes and outcomes. Stockholm: KTH Royal Institute of Technology; 2018.
Tagliaro C, Ciaramella A. Experiencing smart working: a case study on workplace change management in Italy. Journal of Corporate Real Estate. 2016;18(3):194–208.
Tagliaro C, Ciaramel G, editors. How to manage corporate real estate and end­users en­ gagement into Smart Workplace Change Strategies: a case study 2016.
van Diermen OG, Beltman S. Managing working behaviour towards new ways of working: a case study. Journal of Corporate Real Estate. 2016;18(4):270–86.
Van Der Voordt TJM. Productivity and employee satisfaction in flexible workplaces. Journal of Corporate Real Estate. 2004;6(2):133 –48.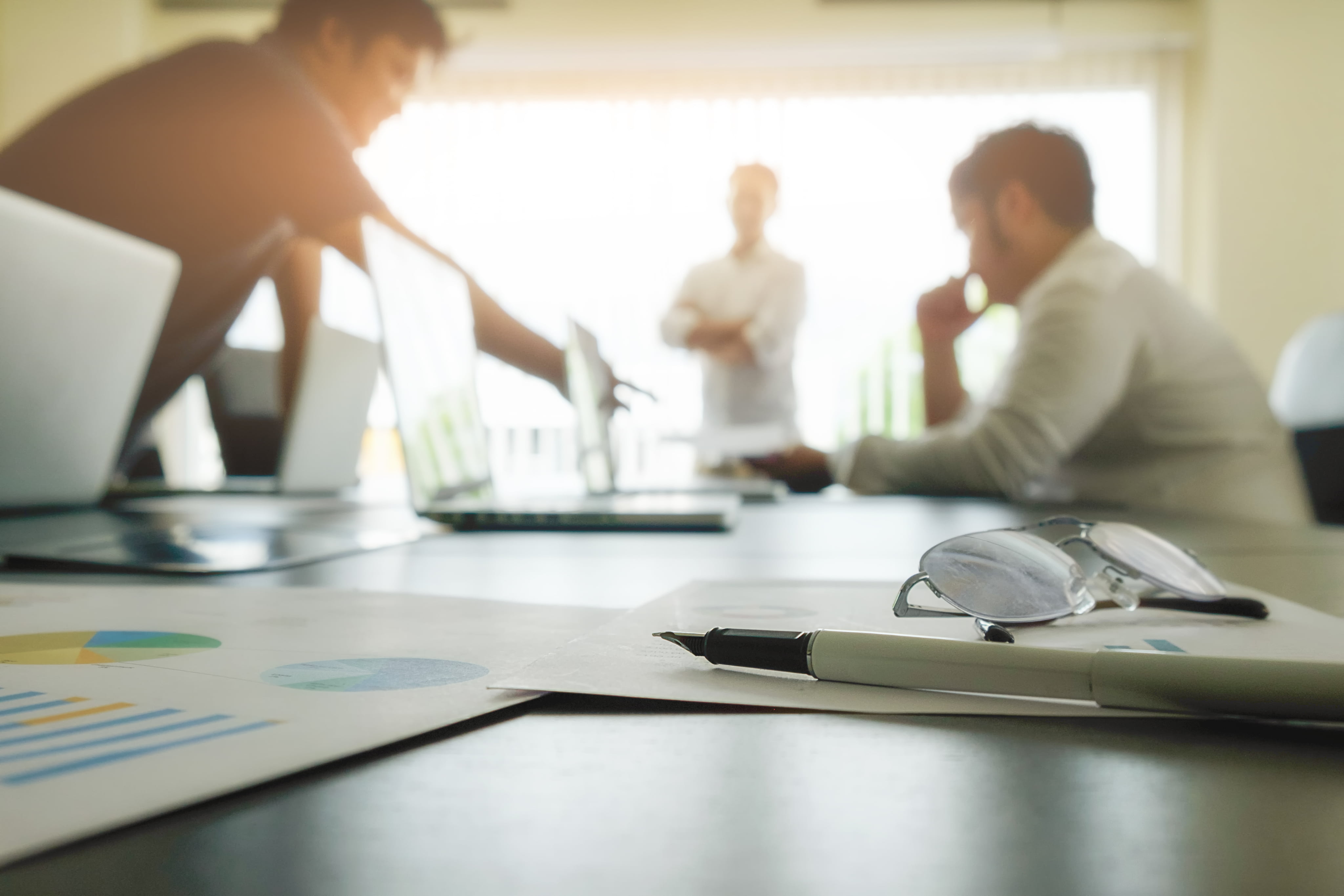 Kontakta oss
Skicka en förfrågan så vi kontaktar dig inom kort
Ta del av vårt nyhetsbrev
Håll dig uppdaterad genom att registrera dig till vårt nyhetsbrev där du kommer få ta del av nya rön, utbildningar och aktiviteter.
WeOffice Youtube

Följ oss på LinkedIn