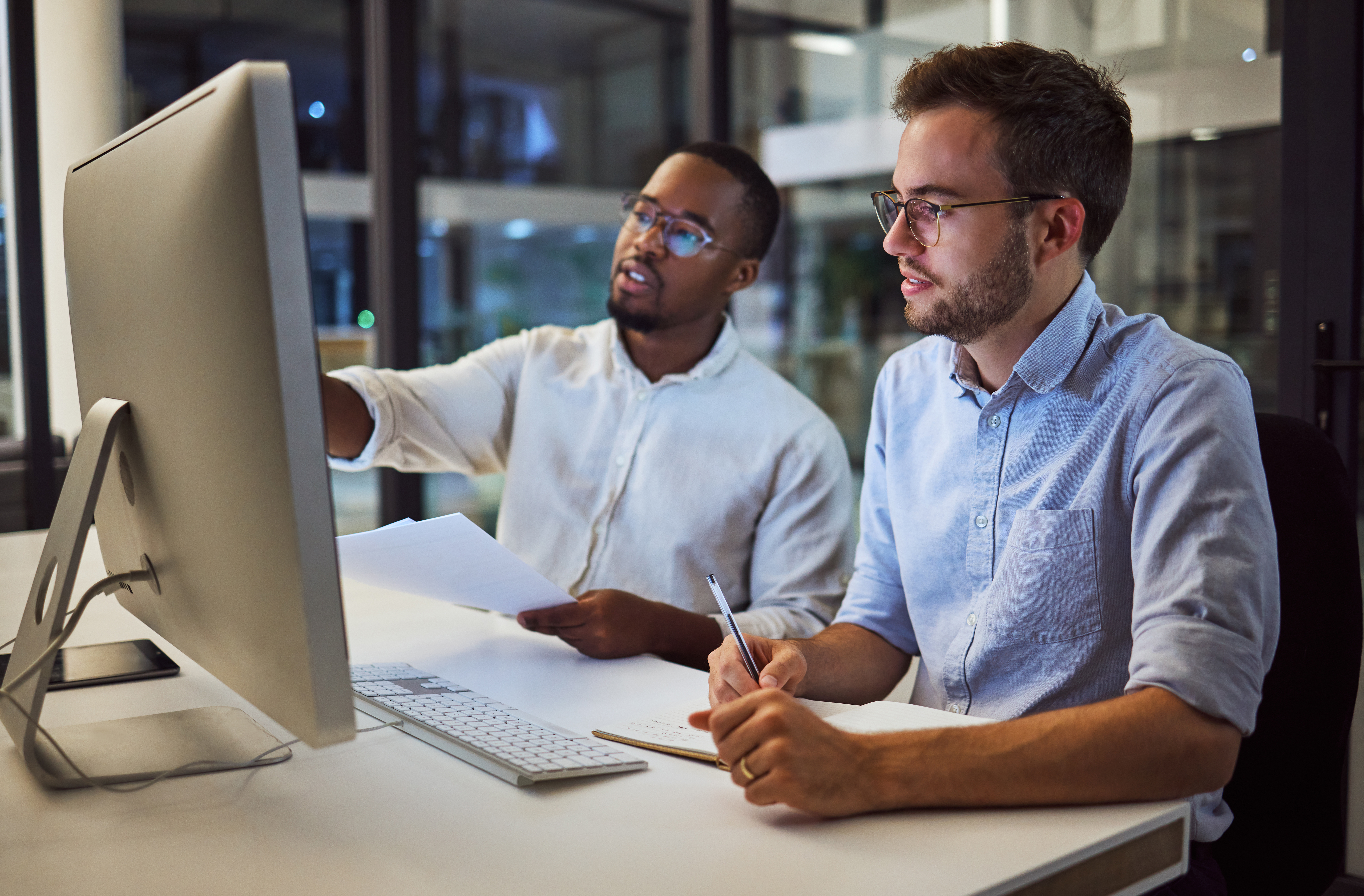 En verksamhet som vill ändra kontorsutformning eller som vill övergå till aktivitetsbaserade eller hybrida arbetssätt behöver noga överväga vilken strategi som ska användas för att medarbetare och verksamhet ska gynnas av det nya arbetssättet. Lätt att göra rätt ingår som en av fem forskningsbaserade principer i Workplace Adequacy™ Framework, ett ramverk arbetsplatsstrateger kan luta sig mot vid implementeringen av en verksamhetsanpassad arbetsplatsstrategi. Flera aspekter behöver beaktas för att kunna implementera denna princip i det strategiska arbetet, bl.a. behöver man ha i åtanke att det ska vara så lätt som möjligt att byta arbetsyta, något vi tidigare skrivit om i en artikel om 30-sekundersregeln. Ytterligare en faktor som stöder 30-­sekundersregeln är att tekniken fungerar sömlöst  och stöttar medarbetarnas mobilitet, något vi kommer att behandla nedan.
Teknisk homogent kontor
Om det tar tid att koppla upp sig mot skärmar och få ordning på en arbetsyta innan man kan fortsätta arbetet, blir detta ett hinder för att flytta sig till en annan plats. Med dagens teknik finns goda förutsättningar att uppnå en enkel förflyttning. Är arbetsplatsen rätt utformad räcker det att koppla in en enda kabel för att komma igång med arbetet – det vill säga koppla upp sig till en eller ett par skärmar, tangentbord och mus, samt ladda datorn.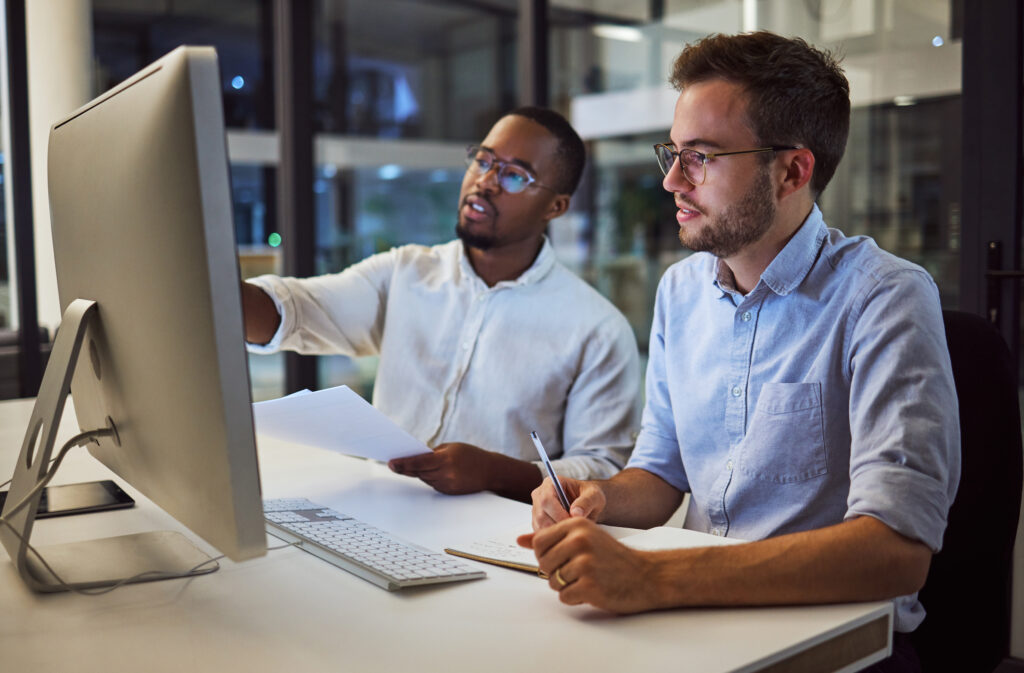 Oftast upplevs omställningen mindre när tekniken på ett kontor är tekniskt homogen, det vill säga att alla skärmar är av samma modell, eller åtminstone märke, och fungerar på samma sätt. På så sätt blir det lättare för medarbetarna att lära sig tekniken, vilket gör att man minskar risken för handhavandefel, sänker omställningstiden och minskar den upplevda mentala ansträngningen som kan vara kopplad till förflyttning. När man inte har möjlighet att byta ut all utrustning samtidigt – vilket ofta är fallet – vinner man på att så långt som möjligt skapa teknisk homogenitet utifrån våningsplan, zoner eller hemvister.
Mer om Lätt att göra rätt
Läs mer som 30-sekundersregeln, nudge och sociala normer, som är de element man med fördel kan implementera för att principen Lätt att göra rätt ska kunna realiseras på ett kontor. De andra fyra principerna i ramverket kan du läsa om här.
Referenser
Seddigh, A. 2022. Arbetsplatsstrategi för det flexibla kontoret : metoder, verktyg och case med fokus på hybrid och aktivitetsbaserat arbetssätt, Stockholm, Blue Publishing.
Brill M, S. W. Disproving Widespread Myths About Workplace Design. Jasper, IN: Kimball International; 2001.
Rolfö LV. Activity­based Flexible Office work enironments: Design and implementation processes and outcomes. Stockholm: KTH Royal Institute of Technology; 2018.
van Diermen OG, Beltman S. Managing working behaviour towards new ways of working: a case study. Journal of Corporate Real Estate. 2016;18(4):270–86.
Van Der Voordt TJM. Productivity and employee satisfaction in flexible workplaces. Journal of Corporate Real Estate. 2004;6(2):133 –48.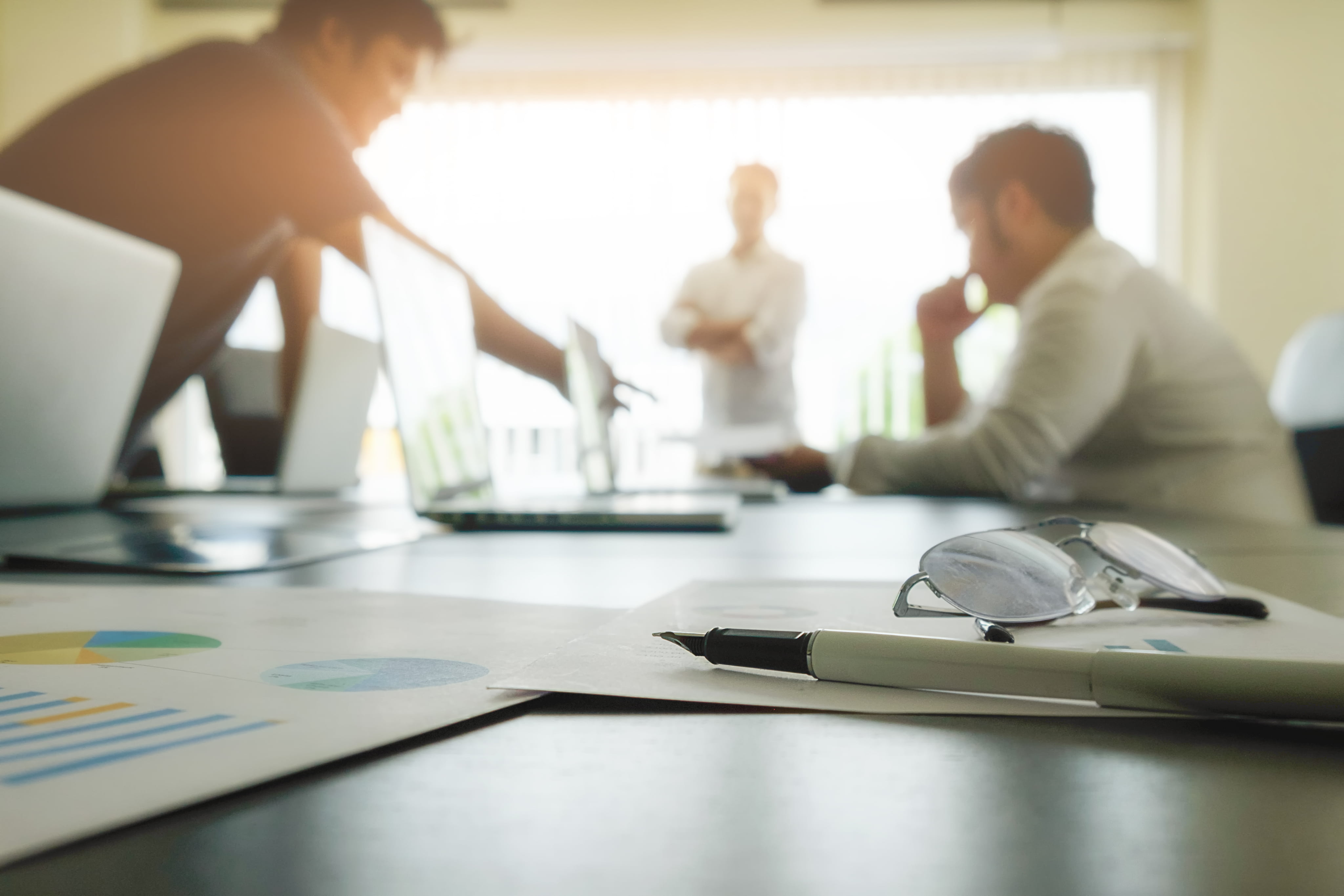 Kontakta oss
Skicka en förfrågan så vi kontaktar dig inom kort
Håll dig uppdaterad
Håll dig uppdaterad genom vårt nyhetsbrev

Följ oss på LinkedIn